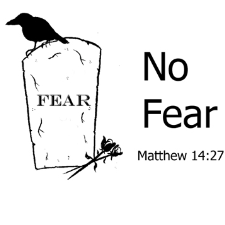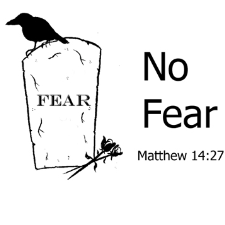 Cure for Anxiety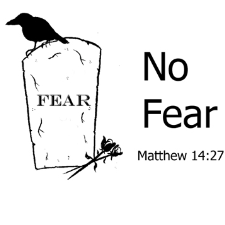 Details
We can program our atmosphere. We can change our thoughts. We can reject fear and all of it's babies (anxiety, depression, etc). NOT on our own power. NOT by waving a magic wand. NOT by smiling a lot. But by Holy Spirit and the Word of God. Period.
We can program our atmosphere. We can change our thoughts. We can reject fear and all of it's babies (anxiety, depression, etc). NOT on our own power. NOT by waving a magic wand. NOT by smiling a lot. But by Holy Spirit and the Word of God. Period.
Transcription
This is a series of devotions and meditations on scripture that reject fear in any form. It emphasizes the power of faith and trusting in God's perfect love. Jesus is described as powerful and glorious, and believers are encouraged to rely on His word. The importance of speaking God's words over one's life is emphasized, as well as the creative power of words. Fear can be overcome through praise, love, and understanding God's promises. Believers are reminded of their worth and the unconditional love of God. Welcome to Fear No Fear. Grace to you from God our Father and the Lord Jesus Christ. May the Holy Spirit embrace you today. This is a series of devotions and meditations on scripture. We reject fear in any and all forms. Fear is a spiritual force, the currency of darkness and ignorance. It's what we inherited when Adam gave up his faith and Satan uses it to keep people down. His only weapon is words. If he can get you believing or looking at words of fear, he's got you. Instead, we champion faith as an allegiance to God, as a belief and trust and loyalty to the Lord God Almighty. We accept the evidence of His word as unvarnished truth, as is, just as it's written. We get close to His perfect love through the word, and perfect love casts out fear. 1 John 4.18 All scripture is taken from the World English Bible, which is in the public domain. Visit eBible.org Isaiah 35.4 Tell those who have a fearful heart, be strong, don't be afraid. Behold, your God will come with vengeance, God's retribution. He will come to save you. Nothing is more impressive than Jesus, because He is God. And among the lampstands was one like the Son of Man, Daniel 7.13, clothed with a robe reaching down to His feet, and with a golden sash around His chest. His head and His hair were white as white wool, like snow. His eyes were like a flame of fire. His feet were like burnished brass, as if it had been refined in a furnace. His voice was like the voice of many waters. He had seven stars in His right hand. Out of His mouth proceeded a sharp two-edged sword. His face was like the sun, shining at its brightest. Revelation 1.13-16 That's nothing to sneeze at. Ezekiel got a glimpse of Him, not counting the stormy wind coming from a great cloud of brightness, which had fire flashing forth continually out of it, and in the middle of the flashing fire something like gleaming amber. That was just a vehicle He rode on. And there's a lot more to it. Ezekiel 1.4-26 But finally, I saw as it were a glowing metal, as the appearance of fire within it all around, from the appearance of His waist and upward, and from the appearance of His waist and downward, I saw as it were the appearance of fire, and there was brightness around Him, as the appearance of the rainbow that is in the cloud in the day of rain. So was the appearance of the brightness all around. This was the appearance of the likeness of Yahweh's glory. Ezekiel 1.27-28 Here is the living God, the anointed one, the Messiah, the Savior of all, the great I AM, the Alpha Omega, Jesus, the Son of God who was born, lived, died, was raised from the dead, and lives still today. Yahweh. Yahweh, a merciful and gracious God, slow to anger, and abundant in loving kindness and truth, keeping loving kindness for thousands, forgiving iniquity and disobedience and sin, and who will by no means clear the guilty, visiting the iniquity of the fathers on the children, and on the children's children on the third and the fourth generation. Exodus 34.6-7 Does this seem like someone who cannot accomplish anything? Does this seem like someone who is incapable, timid, powerless, angry, punishing, cruel, violent? No, no, a thousand times no. Jesus is full of power, glory, strength, mercy, and abundant love. His foes tremble. James 2.19 He created the world and everything in the world. John 1.1-5 If He made it, if everything was made through Him, why would He be scared of it? Now, if you or any believer you know gets scared, anxious, has panic attacks, is fearful, or has a heart whose rate climbs, then this is for you. Introduce them or yourself to Jesus. Not that timid, pasty preacher of so many paintings, but the living, vibrant, brilliant, strong, mighty, and powerful Jesus of the Word. Remind yourself of who Jesus is and take a deep breath. Choose to believe it, to believe Him. We're believers. We abide in Him. He is in us. You can be strong in that thought. That thought is enough. You may not think so, but think of what gets you through right now. Comfort food, favorite clothes, feel-good movies or books, the touch of a partner, the hug of a friend, and all those kinds of things. Those are all worldly things. They're things with no authority or power or anything. If those things can comfort you, if those things help, then how much more will Jesus? How much more will a Savior who is able to both comfort and save you? The Word says the Lord will come with vengeance and will pay back the ungodly in kind for their deeds. Isaiah 59, 18. How can fear survive with that kind of atmosphere around you? The enemies of God cannot bear His presence. Psalm 55. Stand before Jesus and praise Him. It's easy when you're looking at that kind of glory. Fear will disappear. It won't matter if you have a headache or stage 4 cancer in two hours to live. Fear will flee. That is the power of praise. It enables us to program a climate of spiritual possibilities that alters negative situations for our favor in and according to the will of the Lord, which is in the Word. In God's kingdom, kings reign by the dexterity and excellence of their speakings. And according to Revelation 1, 6, we are all kings and priests in Jesus. Holy Spirit's presence in you empowers your spoken word. The realm of the Spirit was framed with words. In essence, the realm of the Spirit responds primarily to your words. A believer's dominion, that sovereign authority over the world that the Lord granted us in Genesis 1, 26-28, and 9, verses 1-2, and in Jesus in Matthew 28, 18, as we abide in Him, that dominion principally depends on our mastery of speaking God's words over our life. That's not positive thinking words, words of happy, joy, joy, universe manifest for me, or declaring what we want. It is speaking the Word of God over your life. As a believer, it's important to understand that words aren't just words. They don't just give information, tell jokes, or ask where we left our phone. They also carry creative power. Look at Genesis chapter 1. Creation in God's kingdom happens at the instance of spoken words. A believer is also a creator and sustains the capacity to create spiritual possibilities using words, Colossians 3, 10. A man's speakings will always be a reflection of his nature. The mouth speaks out of the fullness of what is conceived in the heart. The thoughts in a man's heart control what proceeds from his mouth, and the words from his mouth, by extension, has an effect on the body. The enemy can manipulate a believer by planting seeds of limitations that program a spiritual climate to manifest physically in a negative way. As a believer, we must walk in the consciousness of our assignment as a prophetic rainmaker over our destiny. You have the ability to command certain possibilities in your life, everything that the Word entails, every promise of the Word, and it is because of this simple fact. Every word you speak, every word is a seed. It's a seed, and it's going to give you a harvest. Words have the ability to transport realities from the spiritual realm to the physical realm, Proverbs 18, 21, and 1 Peter 3, 10. A wrong information communicated in a believer's heart can produce destructive effects that manifest physically, which is why we speak and study what is in the Word. We live by the Word, Matthew 4, 4. It is the manual that programs our heart and creates a system that translates thoughts from your heart through your mouth to program your life and climate. The influence of the Holy Spirit enables you to speak to yourself in psalms, hymns, and spiritual songs, Ephesians 5, 17 to 19. This is so important. Dominion in God's kingdom is hinged on maintaining the right atmosphere. If you don't know a positive, Word-based thing to say to something, remain quiet. Program a spiritual atmosphere of positivity. It isn't easy, but it's simple. It is up to us as believers to change our perception by and through the influence of Holy Spirit. When a negative word is spoken over you in seriousness, jest, or ignorance, counter it with what is written in Scripture. This is what makes you prophetic over your own destiny. The right spiritual atmosphere gives Holy Spirit room to rest upon you in partnership with the Word of God planted within you and released over you in psalms, hymns, and spiritual songs, James 3, 1 to 12. He who doesn't love doesn't know God. He who doesn't love doesn't know God, for God is love. By this, God's love was revealed in us, that God has sent His only-born Son into the world, that we might live through Him, and this is love. Not that we love God, but that He loved us and sent His Son as the atoning sacrifice for our sins. Beloved, if God loved us in this way, we also ought to love one another. No one has seen God at any time. If we love one another, God remains in us, and His love has been perfected in us. By this we know that we remain in Him and He in us, because He has given us of His Spirit, 1 John 4, 8 to 13. We have His Spirit. We don't have to do as the world does. By His Spirit, by grace, through faith, we can change our thoughts by using the Word, Romans 12, 2. We can speak over ourselves what the Word says about ourselves, choosing God's Word and God's promises over what we see, feel, and think. We do not deny what we experience. What we say is that God's experience for us trumps ours. We say that God has a better way, a better thought, a better promise. We take the love He loved on us and use it to love Him back and those around us as well. By that, we can be perfected in His love. And perfect love does what? It casts out fear, 1 John 4, 18. Anxiety, depression, and all such mental conditions are children of fear and they will be unable to stand in the presence and the power of Jesus, Philippians 2, 9 to 11, and His perfect love that we are perfected in. Both of those things drive them out. Remember, this is a promise and a gift. We do nothing but what He says. We do the praising and speaking His Word. He does the heavy lifting. After fear is gone, it's easy to see what to do, to hear what to do, to continue to deepen our God hug with more praise, to ask the Father our requests. After fear leaves, you're flooded with perfect love and peace. I'm not talking about a feeling, although it can be a feeling. I'm talking about an experience to walk in, a knowledge from the inside out that we have love and we have peace. It baffles the mind, Philippians 4, 7. Listen for that still, small voice, 1 Kings 19, 11 to 13. Talk things out with Jesus. Ask from your Father. It will all be okay. It will be more than okay. It will be glorious because your God, Jesus, the living one, is right there. In that atmosphere, you are intentionally calling down and strengthening. He will come and save you. He promised, Romans 10, 13. Our daily affirmation of God's love is Revelation 5. Jesus really did it all for us. He was slaughtered like a lamb and his blood ransomed you. Yeah, you. You were brought into the family of God and the covenant of Abraham. Every single covenant promise in the entire Bible belongs to you. That's huge. There are promises all over the place, about 8,000 of them, and you have a part in them, each one. Why? Because God loves you and loves giving to his family. Best part? He cannot lie. There is no lie of any color or any size in God. Nowhere. Every promise is a yes and an amen, which means so be it. 2 Corinthians 1, 20-22. Test him. You won't be disappointed. He loves you so much. As we close, remember that you have worth. You are precious and valuable. Declare this, today God loves that I, now you, fill in the blank. Was it a meal you made? A smile you gave? Did you get out of bed? Read? Put on socks? There's no wrong answers here. There is no end to God's love and no end to the things about you that he loves each and every day. Pick one. And remember, the Lord loves you just because you're you. 1 John 4, 9-10 tells us, By this God's love was revealed in us, that God has sent his only born son into the world, that we might live through him. And this is love, not that we loved God, but that he loved us and sent his son as the atoning sacrifice for our sins. His perfect love turned away God's wrath because of sin, and it casts out our fear too. See verses 18 and 19. We love because he first loved us. He just loves us. Can't get enough of us. And that is wonderful. See you next time.